Jon Love – Jon is the CEO of Knightsbridge International Investments. Prior to founding Knightsbridge International Investments, Jon runs his own property development firm for over 15 years, based in Bristol, UK and Manhattan, New York, obtaining private funding from investors for commercial and residential projects up to £10m. He has been carrying out due diligence on worldwide off plan investment opportunities for ten years. Prior to forming his own firm Jon also set up his own recruitment company. Jon holds a B.Sc. from the University of Bristol and attended Bishop Vesey's Grammar School. Contact: jonlove@knightsbridgeinternationalinvestments.com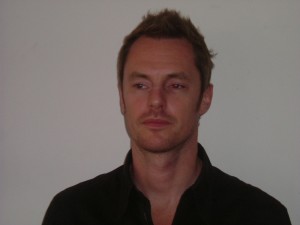 Knightsbridge International Investments was established in 2009 and specialises in providing investors with a select range of opportunities within the international property market.
We have separate divisons 1) Exclusive Off Market Investments and 2) Below Market Properties in USA and UK
Knightsbridge Investments have carried out due diligence on all of the development project by visiting the site, getting to know the local area, establishing relationships with the developer and carrying out background checks. Also comparables are sourced for the actual sites and for rentals.
The developments are carefully chosen to provide investors with opportunities for capital appreciation, rental income, yields, rental demand and attractive resale values.
Developments are identified and assessed for their investment credentials. Only developments which we believe will provide our clients with the best opportunity to profit are offered. Part of our selection process is the assessment of the prospects for the growth of the economy where the property development is sited.
Many investors simply believe that property, particularly international property, provides an attractive long-term investment strategy; perhaps as part of a retirement planning strategy or by using their pension through a SIPP or 401(k)( an easy to use vehicle which utilises their personal pension pot as the money required for the deposit on their desired property )
We do not specialise in a particular country or region. Our belief is that valuable investment opportunities are available in different parts of the world and therefore we work with developers literally across the globe.
Throughout this site you will find details of investments from as little as $60,000. These offer attractive investment opportunities for investors who are just setting out on the property ladder.
When looking at these properties, we ask our clients to remember that these properties have been selected for their investment potential. They may be in attractive locations, where you may wish to holiday or retire to; but more importantly, they provide you the opportunity to achieve your objectives for capital growth and income.
The investment world is changing. But more than that, the rate of change is accelerating. That's why our team is constantly researching new investment opportunities: not just accepting change but welcoming it and helping you profit from it. As well as traditional investment products, our portfolio includes a great choice of alternative assets. Our criteria are simple: attractive returns and reliable companies.
If your current cash-flow isn't enough to support your chosen investment scheme, we can often show you innovative financing methods to make life easier.