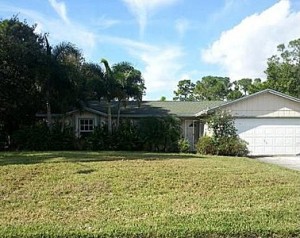 Please contact us to find out the latest deals in the Florida State area from just $60,000 for a single family home giving yields of 8 -12% and a fully turn key solution which is ideal for the 'armchair' investor. We have partnered with a very experienced Wholesaler who has been in the property business for 30 years in Florida. Today is a great opportunity to take advantage of the distressed prices that are currently available in the USA
The collapse of the American mortgage market has produced an extraordinary once in a lifetime investment opportunity. As we have all read about, the banks were forced to increase their capital requirements and enforce strict mortgage lending criteria which resulted in millions of foreclosures as owners could not refinance and home values went under water dramatically across the whole of the USA. Faced therefore, with extreme negative equity on their properties, millions of US homeowners opted for bank foreclosure (repossession), rather than face the prospect of many more years of negative equity as poor credit histories in the US can be totally removed after just three years. This shift away from home ownership ( at its peak it was 69%) has meant a shift towards rentals, driving up rents and thus yields, as millions of ex-homeowners sign up as tenants. Even Hedge Funds are now buying bulk purchases of multi family homes for their portfolios
In the past 5 years 4 million homes or 3 % have been repossessed in the USA compared to 187,000 in the UK ( 0.7%) . Another 3 million owners will go into foreclosure over the next 4 years with 20% of mortgages under water.
Analysts say that property in the US is now 23% undervalued compared with disposable income and 10% undervalued compared with rents. In the UK prices are 19% overvalued compared with income and 25% overvalued compared with rents!
With our partner we have identified distressed and short sale properties in Port St Lucie, Florida which are available to purchase with clean title and completely refurbished with brand new kitchens and bathrooms. We offer a 100% turn key solution offering management and sourcing of referenced tenants.
Port St Lucie is just 1.5 hours east of Disneyland in Orlando and 2 hours north of Miami. It is also only 2 hours from Daytona Beach with some of the world's best beaches nearby. Corporate companies Headquarters located here consist of Liberty Medical (2500 employees) and QVC ( 1000 employees) along with a PGA Championship course and the NY Mets spring training facility. The average worker earns $30-50,000 per year and the area has a lot of medical professionals who are looking to rent whilst working at the local hospitals (Martin Memorial and Long Wood ) A Six Flags theme park is being built soon
Thus rent demand is driven by the area itself which is of great piece of mind for savvy investors
Call +1 917 902 5160 or +44 797 015 3772 for further information